Poly Amide 12 tubing's are manufactured from virgin granules of PA 12. Various sizes and various colors of Nylon 11 tubes are available with us.
Nylon 12 or Polyamide 12 (PA 12) is a poly amide, bio plastic, a member of the Nylon family of polymers.
It is used in high-performance applications such as automotive fuel lines, pneumatic air brake tubing, electrical anti-termite cable sheathing, oil and gas flexible pipes and control fluid umbilical.
SIZES : 3×1.5mm, 4x2mm,6x4mm, 8x6mm,10x8mm,12x10mm, etc.
6x3mm, 8x5mm, 10x7mm, 12x9mm,15x12mm, etc.
1/8″OD, 1/4″OD, 5/16″OD, 3/8″OD, 1/2″OD, 5/8″OD, etc.
COLORS : Natural-white, Black, Blue, Yellow, green, Red, etc.
NOTES:
PA 12 tube is normally used in the temperature range of -40 C to + 80 C.
PA 12 tubes are most suitable for use with braking systems.
The Raw material used to make tubes meet the requirements.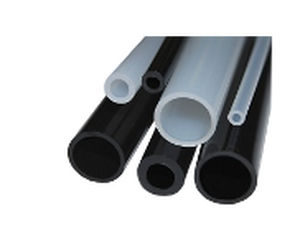 MANIAR ENTERPRISE
6225/5, Kapasia Bazar,Kalapur, Opp.
Moti Mahal Hotel,
Ahmedabad-2
MO: +91 – 9824504049
Phone: +91 – 79- 22160713